FROM THE BOOK JACKET:
What is your unique path to a more beautiful and fulfilling life? Walk alongside award-winning designer Jean Stoffer as she chronicles her own surprising, unhurried journey and be encouraged that there's plenty of time to discover yours.
When Jean Stoffer's husband announced he was quitting his extremely stressful job to look for another career, she suddenly needed to bring in a lot more of the family income. The problem was, while she had a degree in business, her part-time job paid very little and she had few obvious options for earning more anytime soon. In
Establishing Home
, Jean tells how necessity sparked her journey from part-time receptionist to founder of an award-winning home design company and star of the Magnolia Network's show,
The Established Home
. Along the way, she shares what's she learned about design, business, parenting, and relationships. In
Establishing Home
Jean will:
* Inspire you to discover a dream you didn't know you had
* Reassure you that whether you're building a career, raising a family, or redoing your home, it's okay to slow down and enjoy the journey
* Teach you practical ideas for combining work and family-and how to work in harmony with adult children
* Reveal her pro tips for making your home a beautiful place to be
* Provide gorgeous 4-color photos of her classic, elegant designs for your own inspiration
Any home-and life-can become even more beautiful with a little bit of heart.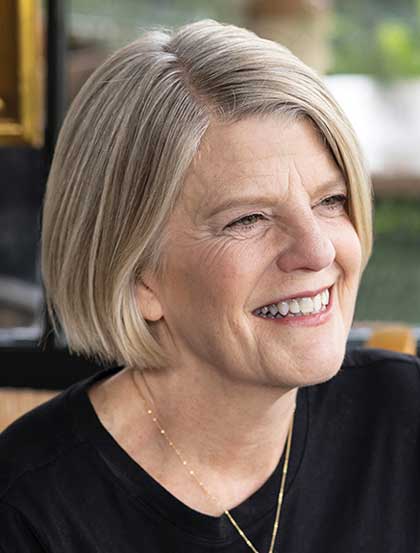 ABOUT THE AUTHOR:
Jean Stoffer is an award-winning Grand Rapids-based independent interior designer specializing in kitchen and bath designs. Each of her designs is custom suited for her clients' lives and how they hope to use their home. Jean is also the founder of Stoffer Home, a retail store featuring beautiful and functional items for the home, and Stoffer Home Cabinetry, the source for Jean's own line of quality, British-inspired flush inset cabinets. In December, 2021, the Magnolia Network began airing
The Established Home
, a TV series featuring Jean and her design work.